With timely and accurate data, reports are automatically generated for users of Channel Visibility. A multi-dimensional access control framework controls who can view what type of data from which reports. With Channel Visibility, data flow between within partners can be two ways. Data submitted by Channel Partners will be consolidated and processed into useful business reports to help them in their operations. Data elements can be analyzed in various dimensions including channel partners, product family and product and time. Channel Visibility comes with a standard set of reports. Additional reports can be customized or exported for analysis using third party business intelligence tools.
Analytic Reports for Supporting Channel Programs
Data collected using iGINE's Channel Visibility may be used to support a variety of channel programs (such as those in the table below) in the form of management reports. Reports can be viewed online or downloaded into spreadsheets. Standard business reports include:
Sales performance viewed by region, country, industry, sales person and product
Distributor and reseller sell-through reports
Inventory control and management reports
Data accuracy and variance analysis reports
Sales and inventory forecast
Channel marketing program reports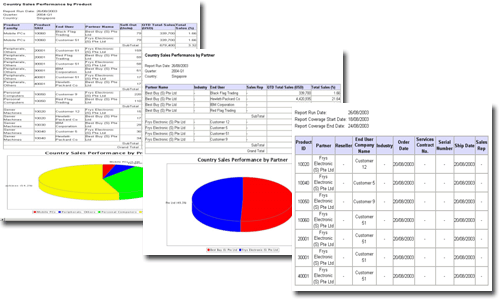 Incentive has to be given for any channel programs to be successful, be it to customers in the form of rebates, discounts to partners and loyalty awards. Channel Visibility provides the tools to administer the incentive points as well as a portal for channel partners and customer to view and redeem their incentive points.
iGINE works with various merchandising partners and channel loyalty service providers to deliver a complete channel loyalty program. Channel managers can now have an end to end solution from designing of marketing programs to the execution and management of such incentive programs.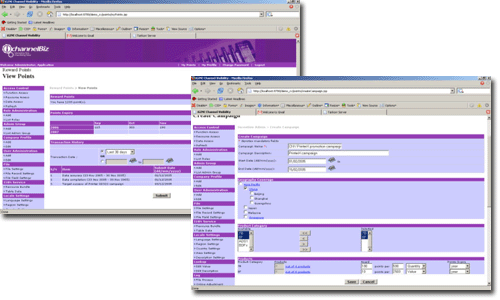 Channel Visibility
Channel Profiling
Channel Programs
Channel Data Consolidation
Performance Review and Incentive Management
Partner Exchange Network
Channel Visibility Benefits
White Papers